From coaching researchers and entrepreneurs to shaping policies and developing regional strategies, we provide tailored solutions to foster knowledge-intensive growth.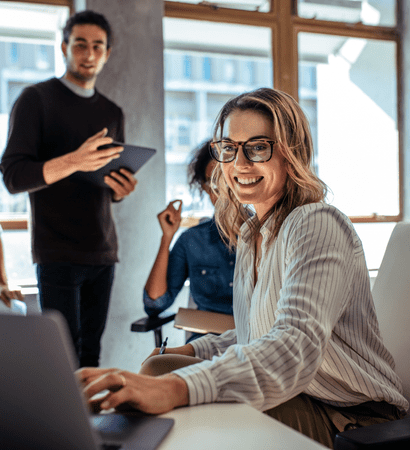 Working at the intersection between research and policy to bring innovations to market
A Pioneering Integrated Approach
About us
With our problem-led approach we aim at producing and multiplying the best results. We fine-tuned this process with thousands of innovators and research teams at every step of the idea-to-market journey.
Join thousands of innovators, institutions and business actors that have already benefited from our solutions
META GROUP IN NUMBERS
Explore Recent Impact Stories
OUR WORK
We help entrepreneurial talents and decision-makers to develop and implement high-impact solutions addressing the most pressing challenges. 
Horizon Results Booster
GET A GLIMPSE INTO OUR SOLUTIONS
Receive expert free of charge support services to boost the exploitation potential of your research results, disseminate effectively, and go to market.
An initiative of the European Commission implemented by META Group, which aims to bring a continual stream of innovation to the market and maximise the impact of public funded research within the EU.
Trusted By Over 2.000 Clients & Partners
OUR CLIENTS
META Group's diverse team of experts is equipped with all tools necessary to provide a unique 360° view to supporting science-based entrepreneurship in their quest for success - all over Europe. At Business Angels Europe we are very pleased to have been able to work alongside them on a wide range of successful projects relating to access to finance.
META Group has solidified its position as a driving force in the realm of entrepreneurship and is a trailblazer of innovation and technology transfer. As an INSME key partner, META Group brings distinctive expertise and a vision that has supported INSME's goals from the start.
Impact measurement is key in universities. META Group offers a high level support to plan the pathways to impact and implement it, in EU funded projects and beyond. Thanks to the Horizon Results Booster service we were able to better focus on the exploitation of project results and improve our support to researchers and European consortia.
META Group has provided us with concrete tools to make the academic community understand the logic of impact and its importance for a university: when a great effort is made to carry out excellent research, it is only right and proper that an appropriate benefit to society follows.
We Deliver Proven Solutions To
WHO WE WORK WITH
Here's What's Happening
Latest News