Polish startup InMotion shatters $50K target in 48 hours, reaching $100k over two weeks before their November 30 deadline. Join their Crowdfunder and get cutting-edge film-making technology at a special pre-order price.
InMotion's fully automated "digital slider" adds amazing features for making high-quality movies to consumer-level smartphones, GoPro and Mirrorless Cameras, bringing quality film-making to the masses. 
META first came across the startup InMotion while it was organizing the Microsoft Imagine Cup as part of the EU Commission's TWIST Digital project in Poland. After InMotion won the competition in Warsaw, we brought them to Rome for a 48h workshop, where META's COO Alessia Melassecche Germini introduced InMotion's CEO Slawek Potasz to the Lean Model Canvas (see her blog post).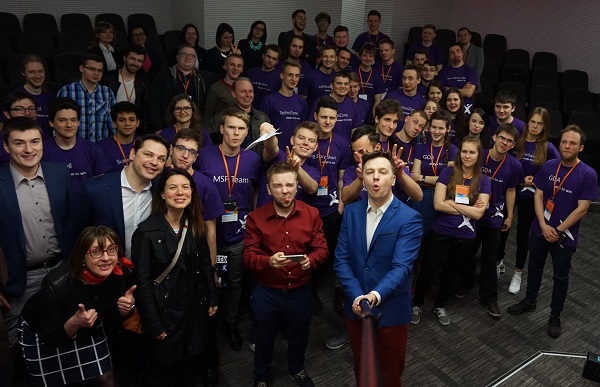 META's INGENIUM Poland Fund then invested 95K euros into the company in February 2017, helping them to further develop their product, and leading directly to the current Kickstarter campaign.
There's still over a week to go, so grab this state-of-the-art product at a special pre-order price via their crowd funding page on Kickstarter. 
About InMotion
Automated and affordable car inspection.
InMotion is a company behind Car Scanner, a product which allows for cheap and quick 3D photography of large-size products, e.g. cars and their analysis in terms of product features or possible damage.
Contact us for more information